DATE
︎Fall 2020-Spring 2021

TYPE
︎Visual Design
︎Brand Design
︎UI/UX

After graduating from RISD, I decided to challenge myself by participating in Adobe's Creative Jam for working professionals. We were challenged to create an app that turns personal values into actions that have measurable benefit, using technology to make supporting causes more than just a transactional experience.
I worked with two other designers, Grace Young and Jennifer Kong, to design BeCause, an application that enabled users to easily find volunteer and donation that fit their circumstances while utilizing social connections to reinforce their passion for causes they value.
Full Case Study Here
Inspiration and Research

The concept of our app came from findings during our research phase. All interviewees had one cause or another that they supported, but few actively participated in activities that furthered these causes. Many of them cited difficulties relating to workload, responsibilities, lack of time, lack of financial resources, and lack of bandwidth to look for opportunities that suited their specific difficulties. We wanted to create an app that would help people find relevant opportunities, helping them BE the CAUSE of change rather than passive observers.
Connecting Worlds & Spotlighting Genuine Causes

We wanted to create a more transparent link between people and organizations that support causes that matter to people. We chose to center the app around organizations and the opportunities they provide as opposed to "talking heads" or "influencers" that flood typical social media feeds.
Meeting People Where They Are

Most people have causes they care about, but many have reasons why they don't take the time to volunteer, donate, or otherwise contribute. We built features into the app to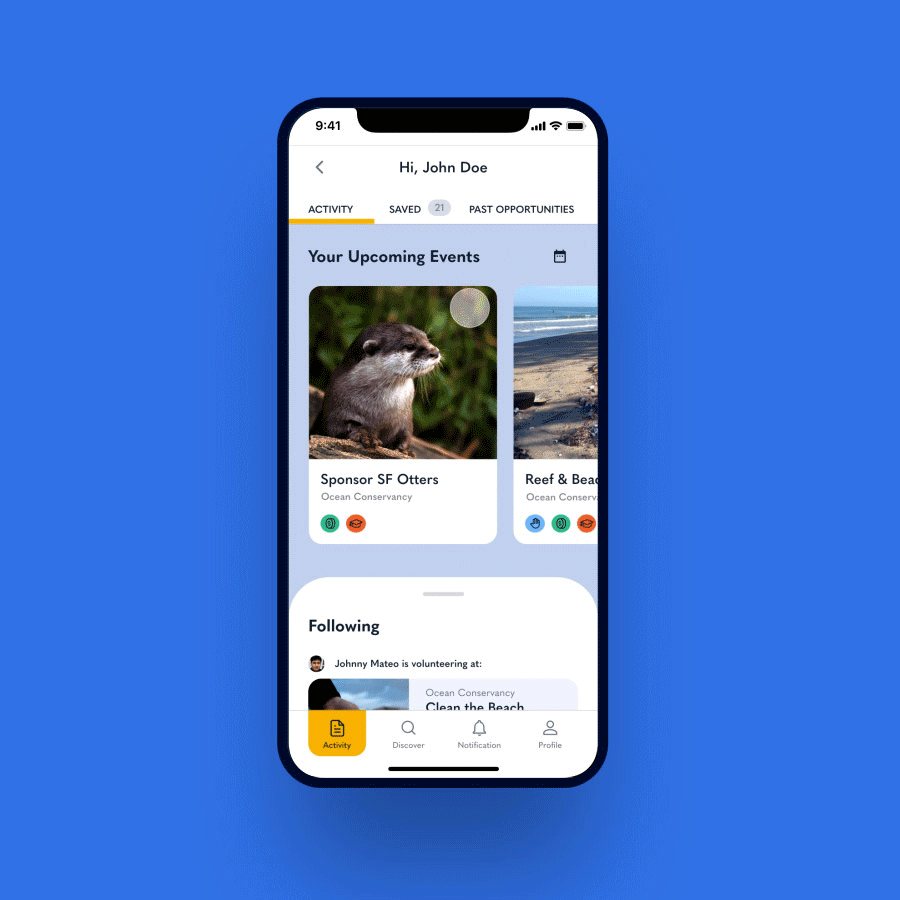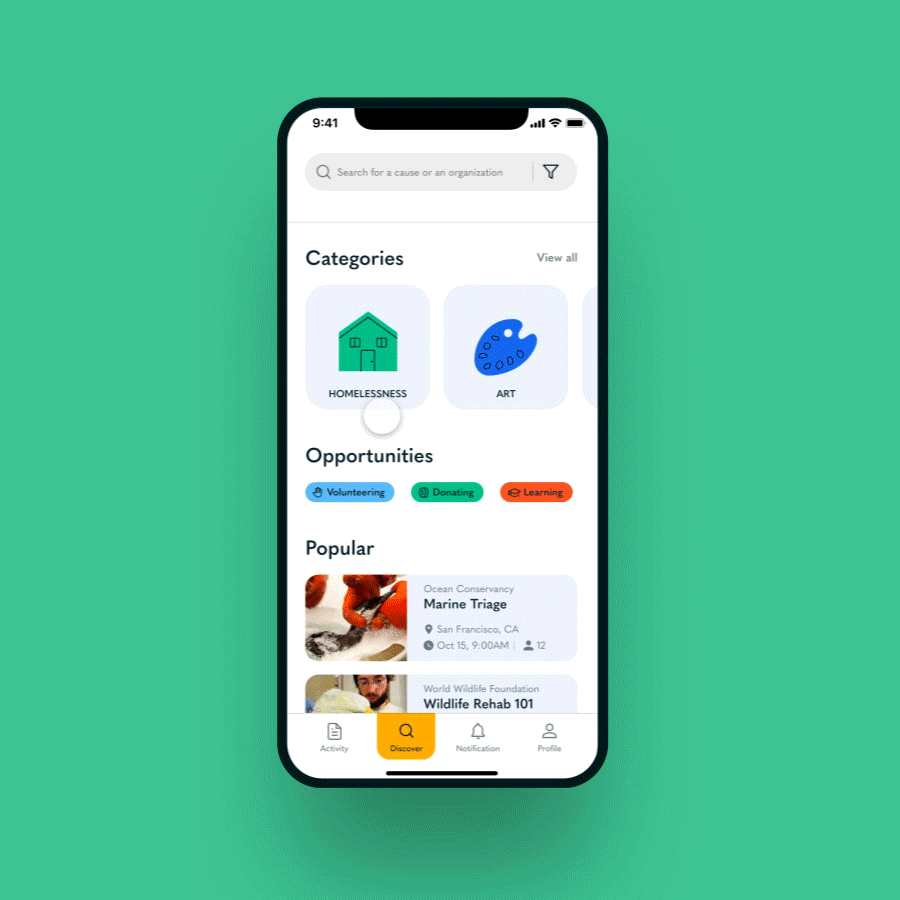 Embracing Diverse Contributions


By providing users with the tools to find opportunities that suit their financial, geographic, and work circumstances, we enable people to be active in the causes they value. They might even find opportunities they hadn't considered within the range of possibility for themselves.

Forging Habits through Social Connections

We utilize the power of social connections to encourage and reinforce positive contributions to causes that are relevant to the user.